Emotional Artificial Intelligence Robot, first steps!
The Cooper Union, New York –
1:55 am: The green light doesn't work. The circuits are correct, and the code is too. I have checked hundreds of times to see if I made a mistake. So, I'm checking again, hoping to find out what is wrong. Five minutes later, the green LED works. It was probably Laurie Anderson's song "Let X=X" that fixed it because I didn't do anything but observe it, and now it works.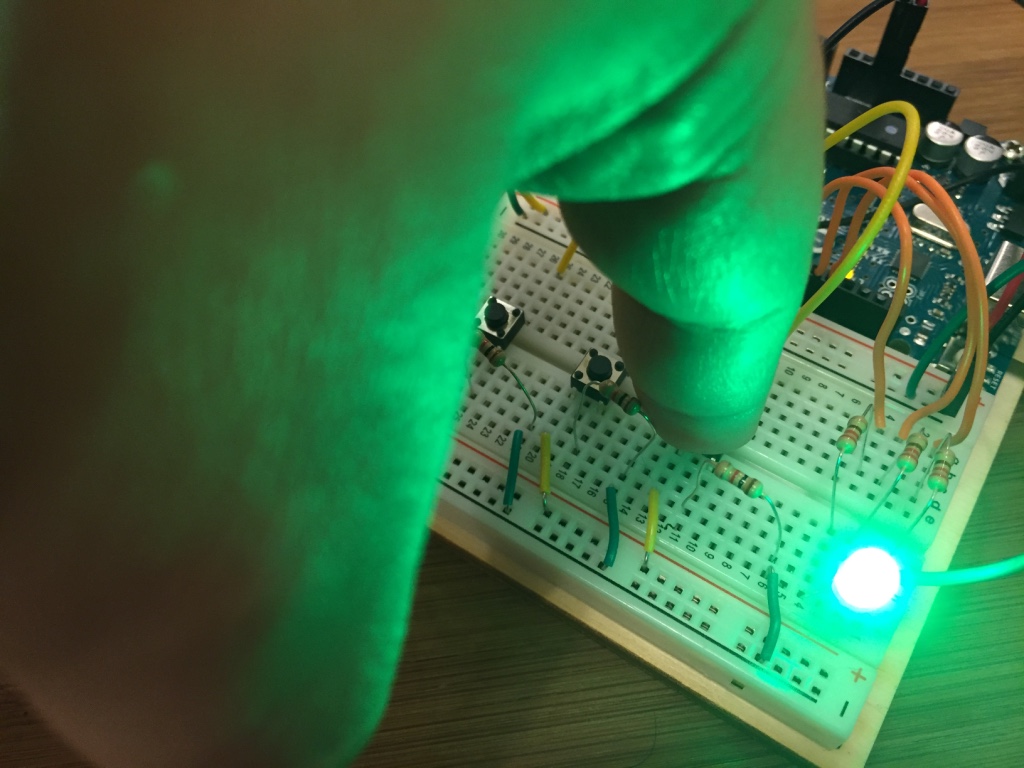 The language barrier:
I came to New York to build an emotional machine while my country was experiencing a profound socio-political crisis. In Venezuela, we don't have access to any of this technology, no LEDs, sensors, or Arduino kits. Instead of progressing, we're regressing in time. Just imagine having this project in mind amid a revolution. That is the reality that frames my work—a contradiction, nonsense.
I speak Spanish and barely use my basic English skills except for navigating bathrooms during vacations. And now, here I am, sitting at Cooper Union, recording classes with my phone to learn robotics. For at least two years, I couldn't express a clear thought. The language barrier was a real challenge. I felt isolated, with frustration driving me forward.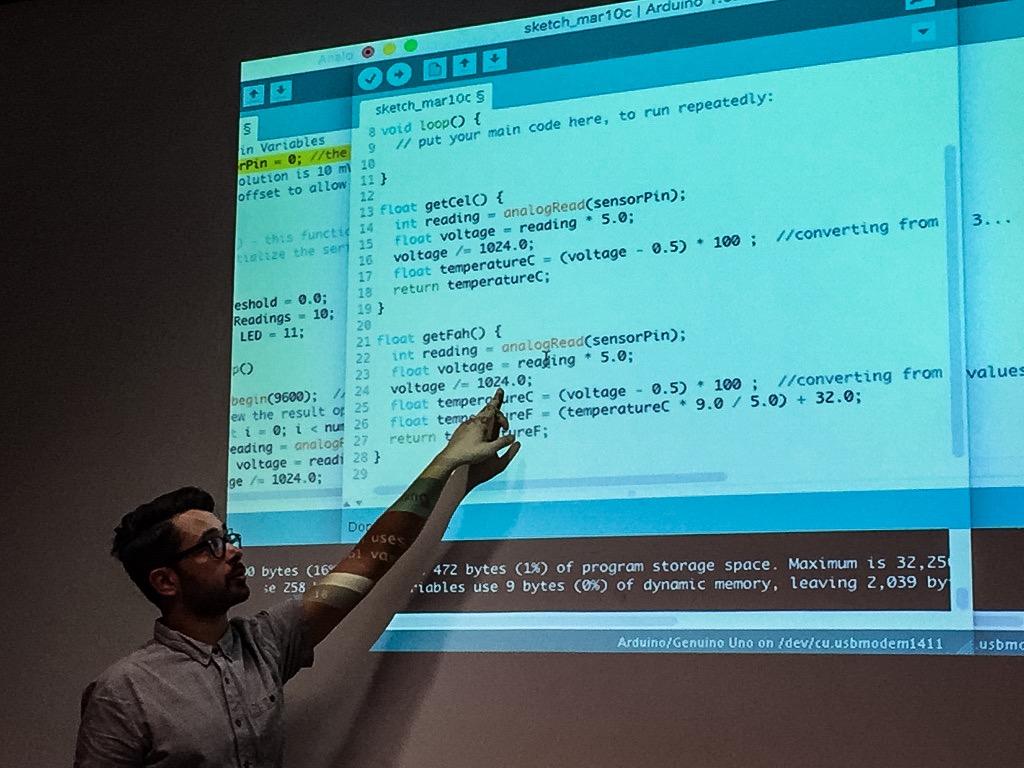 2:00 am: I have already created three circuits: blinking LED 1, blinking LED 2, and switching. Artificial intelligence seems galaxies away from my Arduino board. I am again testing and debugging my code while daydreaming. Everything appears to be in order. Perhaps making my robot is not as distant from reality as others thought.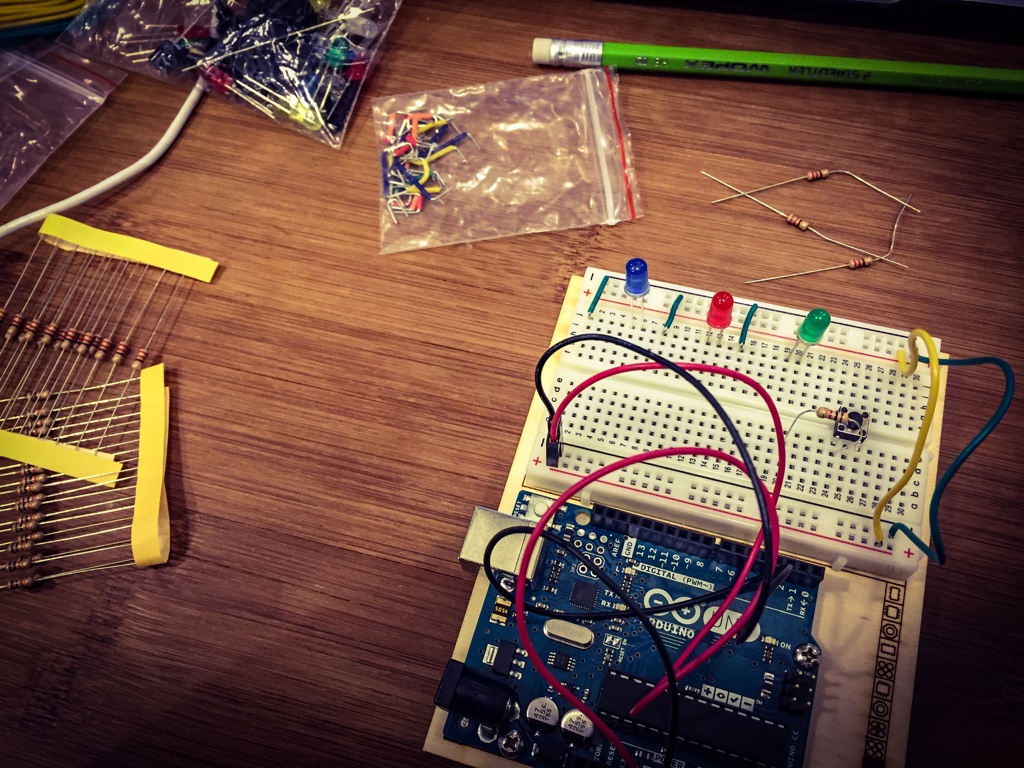 3:00 pm: I have completed another exercise involving an RGB LED with three switches. The red and blue LEDs function perfectly. However, once again, the green LED fails to work. I have spent hours debugging the code, meticulously verifying the proper communication between all the circuits. Everything appears to be in order, yet the green circuit remains nonfunctional. The code compiles without any errors… So, why doesn't the light work? I DON'T KNOW. Perhaps Laurie Anderson's song can miraculously make this thing work.
I sang to the LED. To the LED. To the LED.
And it works!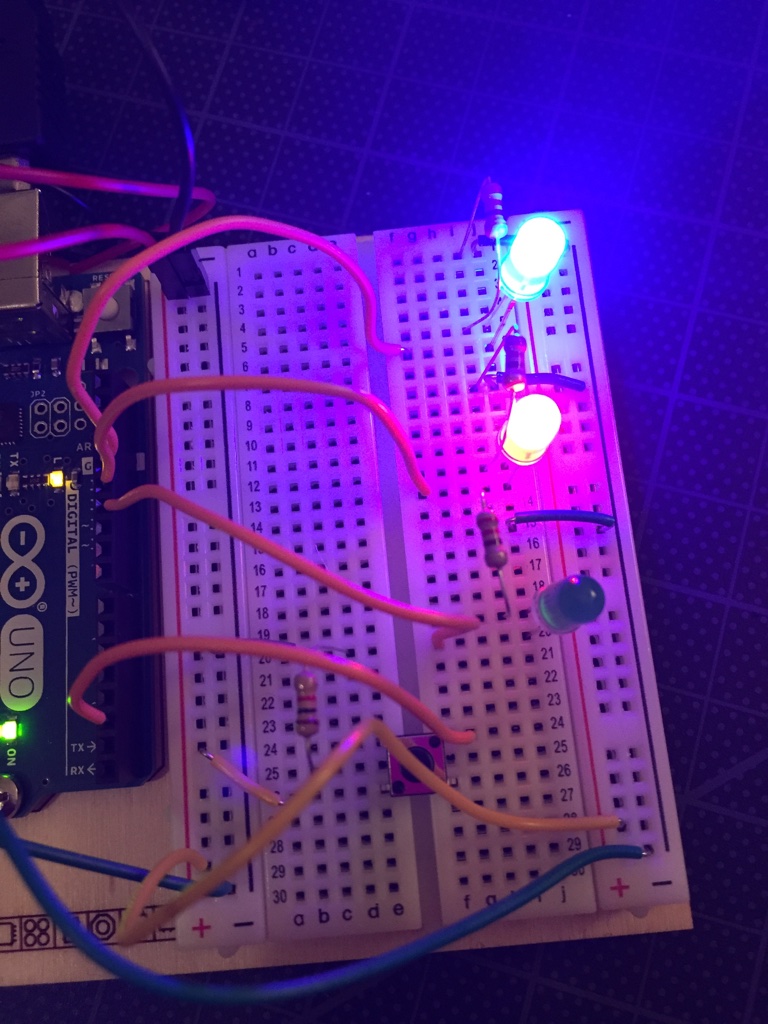 4:00 pm: I'm currently learning the fundamentals of electricity. This is my first venture into hardware construction. The exhilaration of designing a core brain is truly captivating.
I constantly find myself daydreaming about people's interactions with my robot.