Emotional Artificial Intelligence Robot, first steps!
The Cooper Union, New York –
1:55 am: The green light doesn't work. The circuits are right, and the code too. I already checked hundred of times. So, I'm checking again to find what's wrong… and five minutes later, the green LED works perfectly. I think it was Laurie Anderson' song Let X=X a sort of metaphysical communication that fixed it because I didn't do anything, and now it works.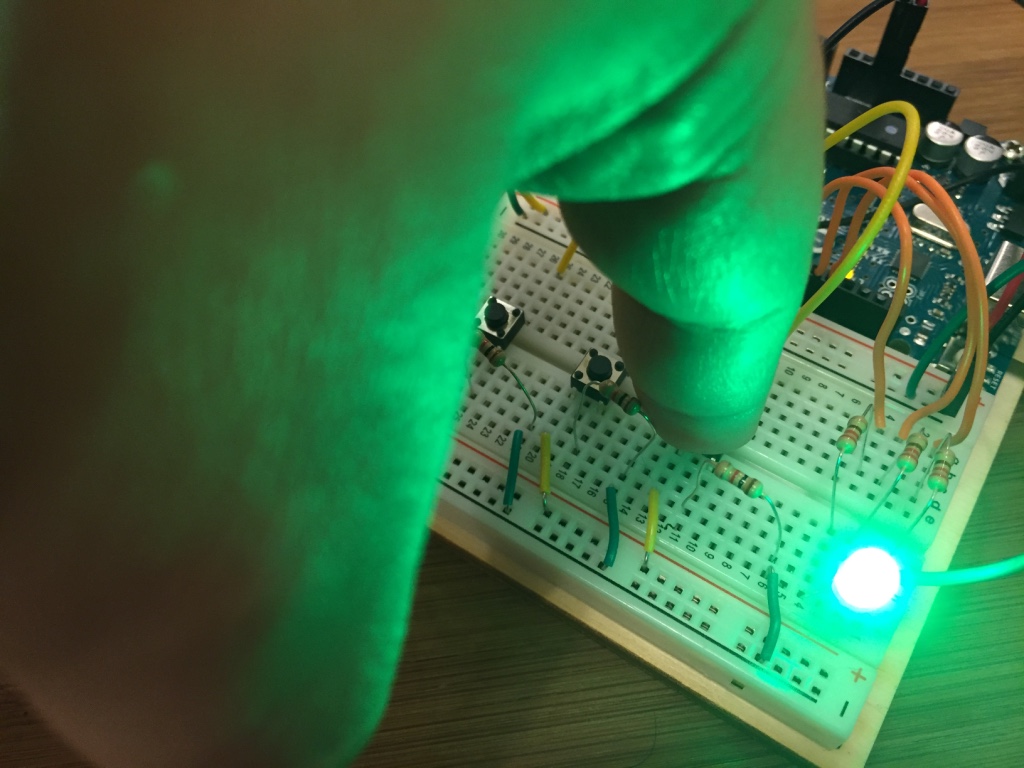 The language problem: I am from Venezuela. I came to New York to build an emotion machine. In my country, we haven't access to LEDs, sensors or Arduino kits. We're having a deep crisis there. So, you have to imagine that context of socialism effervescence, to frame my project. An entire contradiction. A nonsense.
My mother language is Spanish. So I was here, learning robotics in English. Electronic explanations testing my never used English skills. I couldn't express for at least two years, any of my thoughts clearly. It was a language barrier, a frustration that becomes the motor of my work.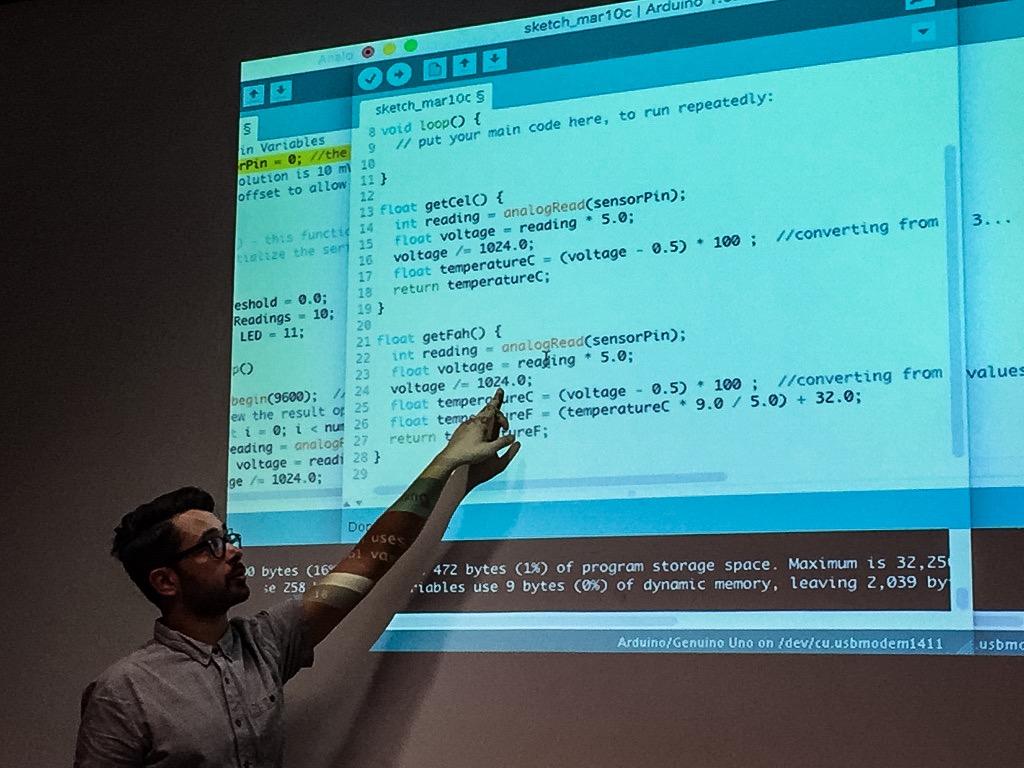 2:00 am: I already made three circuit exercises: blinking 1 LED, 2 LED, switching 1 LED and alternative switching LEDs. Being honest, an artificial intelligence machine is now a galaxy away from my Arduino board. So, I am testing and debugging my code again, everything looks fine. Maybe my ideal robot is not that far from reality.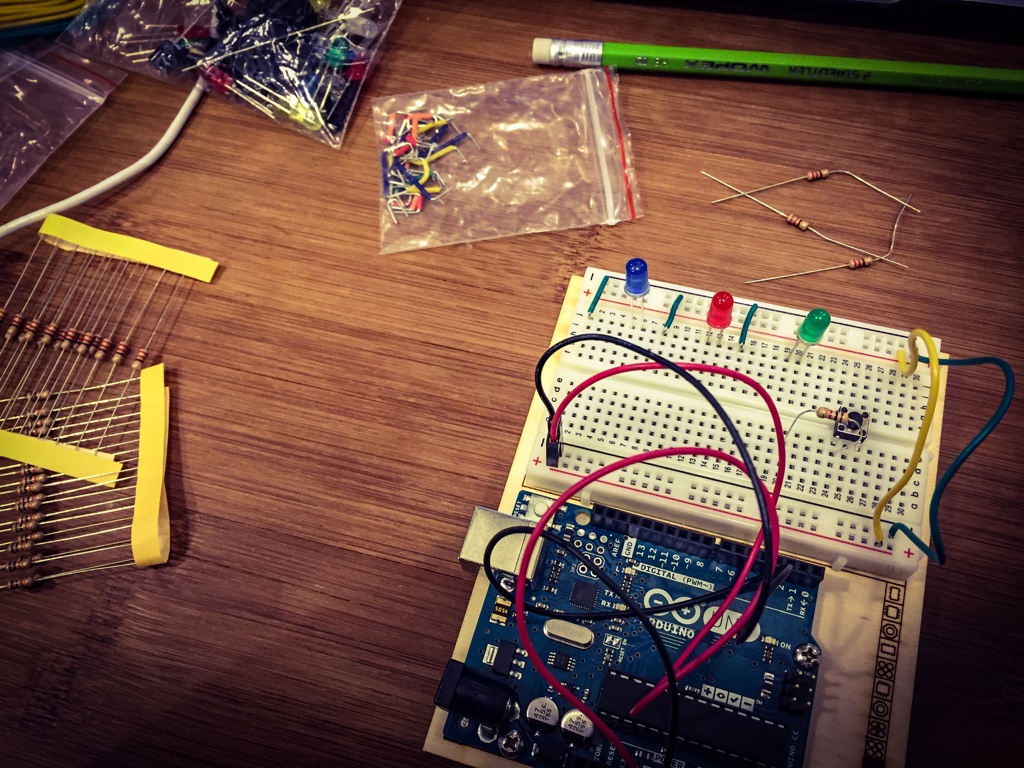 3:00 pm: I've already finished another exercise, an RGB LED with three switches. Red and blue works perfectly. But again, the green LED doesn't want to work. I spend hours debugging the code, checking over and over again all the circuits, and everything looks fine but doesn't work. The code compiles without errors… so, why blue doesn't work? I don't know. I DON'T KNOW. No Laurie Anderson song is able to put this thing to work.
The LED. The LED has to be turned right. Now, it works.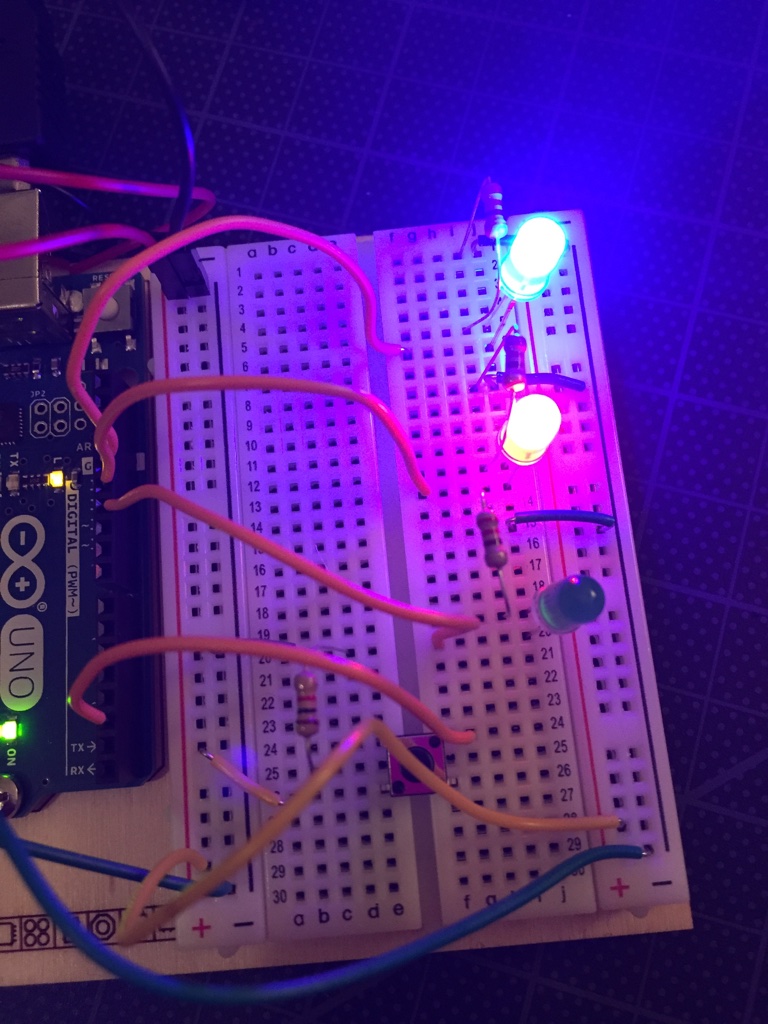 4:00 pm: I'm reading more about electricity fundamentals. This is my very first time building a custom a hardware. The challenge of design a primary brain is exciting. I am always dreaming about people's interaction with my robot. Hoping it will be a reality soon, see you on Instagram @eiproject guys!
1,997 total views, 1 views today